Personalization
Installation and Configuration
Copyright ©
Mindbreeze GmbH, A-4020 Linz, 2023.
All rights reserved. All hardware and software names used are brand names and/or trademarks of their respective manufacturers.
These documents are strictly confidential. The submission and presentation of these documents does not confer any rights to our software, our services, and service outcomes, or any other protected rights. The dissemination, publication, or reproduction hereof is prohibited.
For ease of readability, gender differentiation has been waived. Corresponding terms and definitions apply within the meaning and intent of the equal treatment principle for both sexes.
Introduction
You can use personalization to analyze user behavior on the client and to be displayed using app telemetry. To do this, the desired properties must be entered in Client Service.
Configuration
Adding columns in Client Service
For example, to display the data from a user's saved profiles, add a new property under Personalization Settings.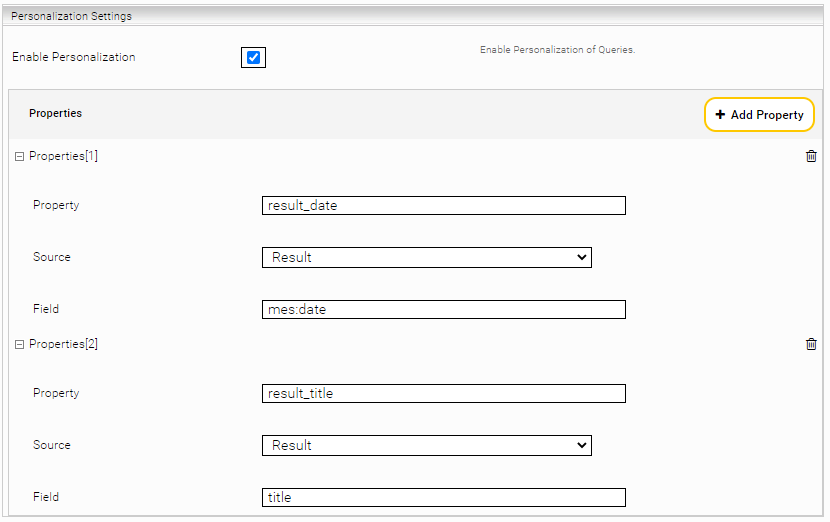 Property: Name for internal use (can be equivalent to "Field").
Field: Name that is responsible for reading the data on the client (possible values: "results_per_page" for the number of hits and "frontent_language" for the set client language.
Adding columns to app.telemetry
To be able to use personalization, the columns that you want to analyze have to be added.
To do this, navigate in the Mindbreeze Management Center under "Reporting" ─ "Telemetry Details" ─ "Applications" to the "Client Service Query Log".
Then you can add columns under "Columns".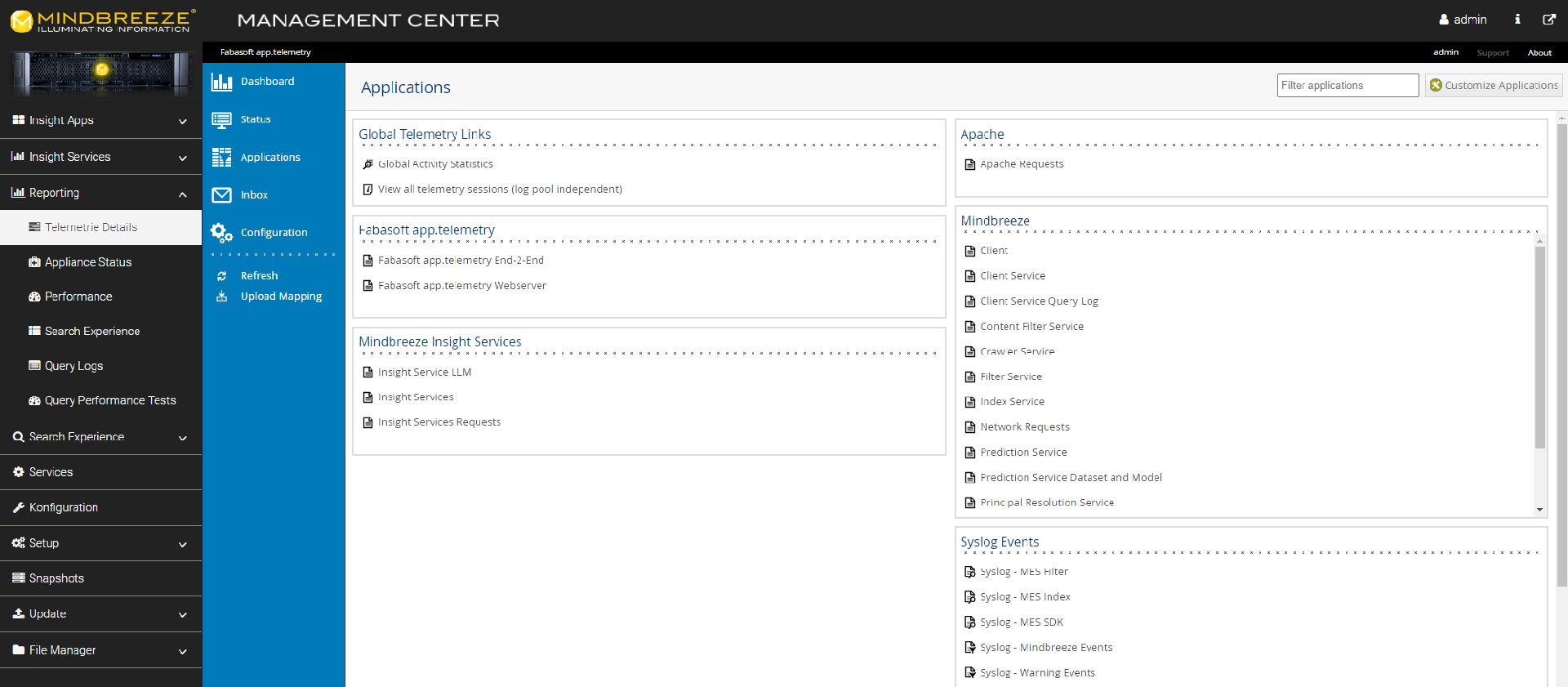 Add the respective custom properties (1–10) (depending on what you entered in Client Service).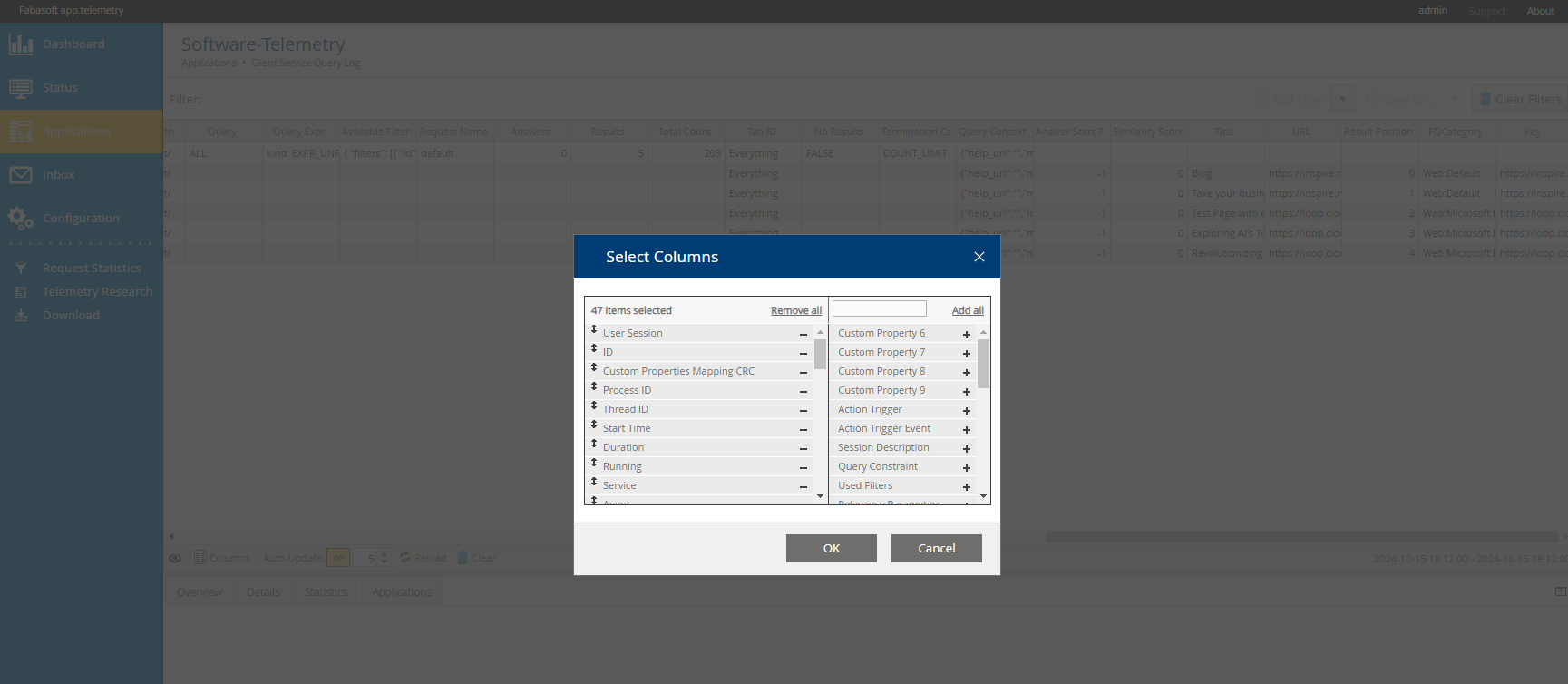 For example, columns such as "Action" and "Result Position" provide information about the action that triggered the personalization in general (e.g. openhref, preview, etc.). Result Position returns the position of the selected hit. Under "Custom Properties" you will now find your information from the user profile (number of hits and client language) as shown in the demo.
Features
Voting
The voting feature is another way to get feedback from a user about a specific result.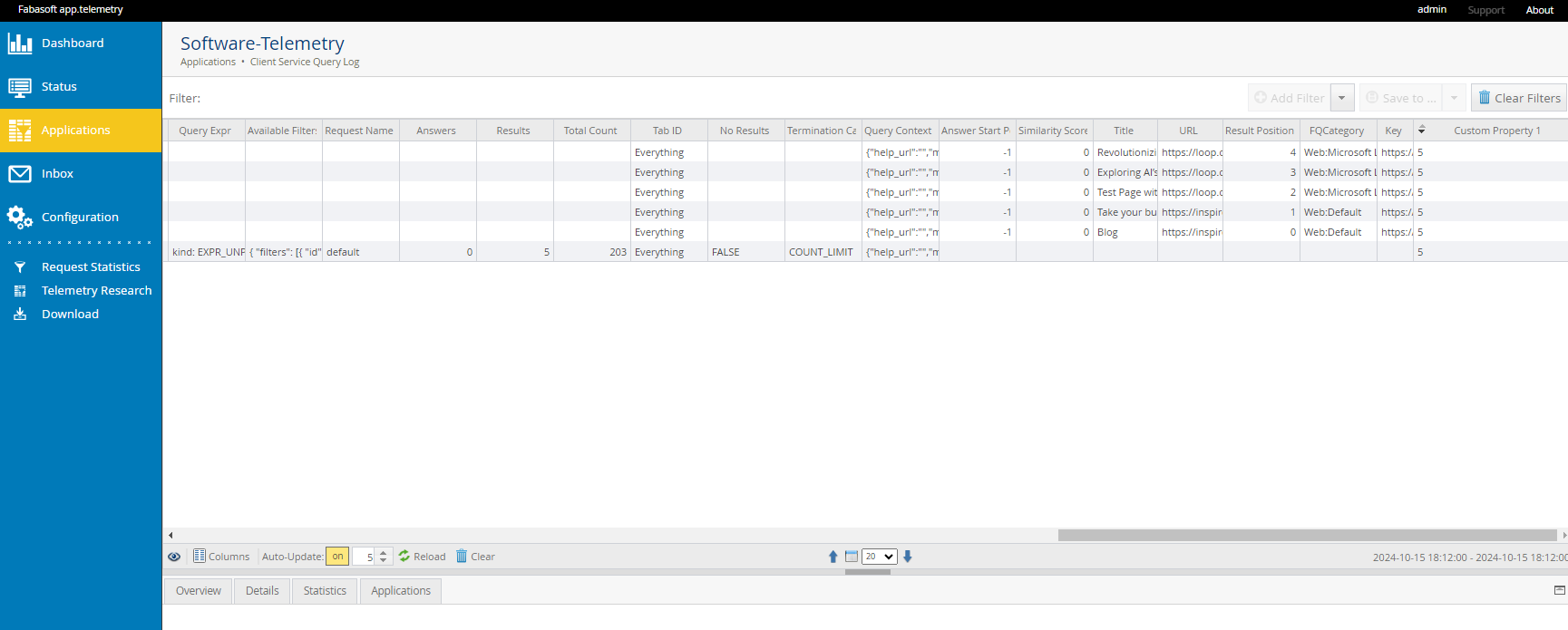 If this feature is activated in Client Service, all the results are given a thumbs-up or a thumbs-down.
In addition, a comment can be entered.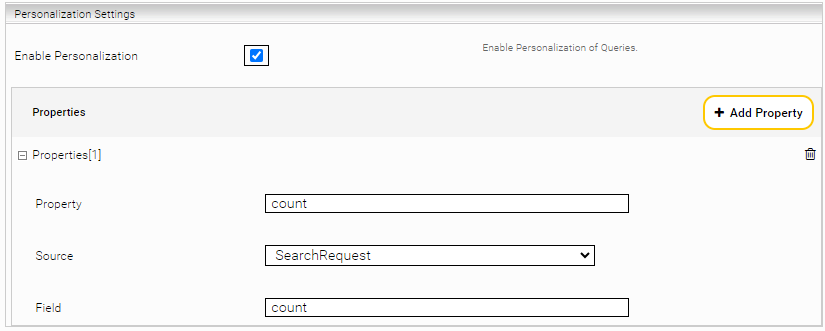 Links
Beside the common actions like "open", "preview" of a result, simple links are also recorded. For this it is sufficient if links in the searchapp have an "href" attribute like <a href=https://yourdomain.com>Link</a>.